After multiple awards and more than 100 000 copies sold on PC and mobile, we're very happy to bring the first game of Accidental Queens, A Normal Lost Phone, on Nintendo Switch!


You have just found a phone, now find out the truth: A Normal Lost Phone is a game about exploring the intimacy of an unknown person whose phone was found by the player.
The game takes the shape of a narrative investigation: you have to search the phone's text messages, pictures and applications, in order to learn about its former owner. Through this phone, you uncover Sam's life, friends, family and relationships, until the evening when they turn 18 and mysteriously disappear.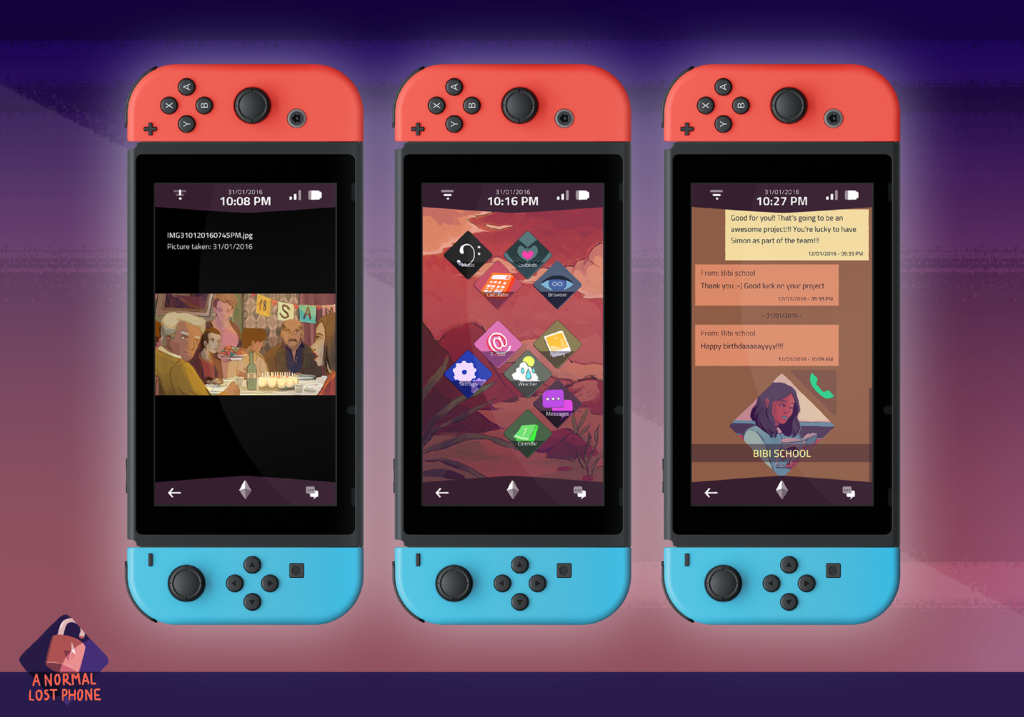 The Nintendo Switch version developed by Seaven Studio adds portrait mode with touch screen and HD Rumble support, making sure the immersive and intuitive way of delivering the game's narrative through a fake smartphone interface is kept intact. The game is also playable in landscape on handled, tabletop and TV mode.